Legal Firm for Matters on Estates, Trusts, and Elder Law
Stephen D. Carle is the sole shareholder of Hodges & Carle, P.A., established in 1977.
You may phone, or email us at:
While email is a highly efficient way to send us information, the most efficient way to set up an appointment is simply to call.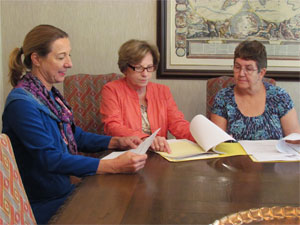 Our fees are generally based on the amount of time and responsibility involved in representing you and your interests. In some cases, we require an advance fee or deposit.
In most matters, our services are provided on the basis of our standard hourly rates, with our fees being billed periodically as the matter progresses.
Fixed fees are sometimes used for matters when the time requirements are reasonably predictable.
The work we do for you may require us to make disbursements on your behalf, such as paying filing fees, recording fees, or other out-of-pocket expenses. You will be responsible for those costs, and if we advance payment of them, you will be responsible to reimburse us for such costs.
If you have questions concerning our services or fees, please do not hesitate to ask. We will gladly discuss and answer your questions regarding our services and our fees.
We look forward to hearing from you.